What I dream of is an art of balance, of purity and serenity devoid of troubling or depressing subject matter — a soothing, calming influence on the mind.
— Henri Matisse

And then the 'note bleue' resonates and there we are, in the azure of the transparent night.
— George Sand


It's so hard for me to talk, especially about myself. Also… "When words fail, music speaks." Yet here I am trying to find a few words.
I play the piano, I play synthesizers, which I don't program that much, I prefer direct live takes. Each performance has its unique spontaneous sound, energy, and emotion.
An acoustic piano allows so much expressiveness. Pianists interact with its thousands of moving parts. Each key they touch directly vibrates sound waves through the air and their body, without computer latency. Sometimes an unexpected yet natural squeak happens, like the sound of crackling wood from a fireplace. Close mics capture it all for listeners, as well as the pianists' breathing, their fingers jumping to keys or their feet activating the pedals. While with synths, their electronic sensors, their invisible electrical connections, their programming, musicians can paint immersive and evocative ambiences, perhaps less connected to the intimacy of nature and the human touch.
I record music by my grandmasters – Vangelis, Chopin, Mozart,… I hope my performances feel like the originals (which is an interesting thought regarding Chopin and Mozart) while sounding personal, always honoring the beauty of the score and my instruments, touching hearts with my fingers touching the keys. I try to find my sound and get you lost into it.
Thank you for reading this. Maybe these words resonate with you, may you find something more in what I say through music.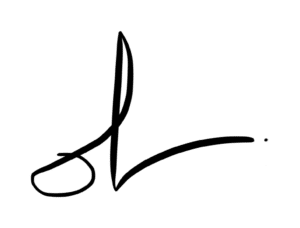 Olivier Lebra